Skyline Partners helps re/insurance underwriters, brokers, agents, affinity partners, and government agencies solve risk challenges with innovative, data-driven solutions. A private-equity-funded UK insurTech dedicated to the development and computation of parametric insurances, Skyline deploys, as necessary, tools such as its proprietary InsDex platform, its MGA accreditation, and its expertise in data science to build and operate insurance products which create insurability for clients world-wide. Skyline has the technology, expertise and relationships to transform any data stream into transparent, reactive protection delivered with minimal frictional costs and no surprises.
Neil Allcroft
Chief Commercial Officer
Blair Anson
Chief Technology Officer
James Beale
Solutions Architect
David Hill
Non-executive Director
Gethin Jones
Co-Founder Executive Director
Dr Adrian Leonard
Head of Communications
Ken MacDonald
Strategic Advisor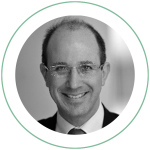 David Marock
Non-Executive Director
Martin Massey
Head of Climate Resilience
Christophe Neves
Head of Europe
Dr Tom Osborne
Head of Products
Laurent Sabatié
Co-Founder Executive Director
Get in touch, tell us what you need, and we will get to work.